When releasing a music album it is essential that the sound is unique and that it represents your band. To stand out, you need quality recording and good mixing and mastering.
Combining good music with the right production doesn't only get you more fans – it's how you get noticed by record labels and booking agencies, and ensures you are treated with the respect you deserve.
I have as much interest in the result as you do.
Here at JBO Sound, my aim is to create great productions and to provide you with the finish your music needs, whether it be the rough and raw sound that demolishes buildings or something more mellow.
When recording at JBO Sound studio, you'll get more than just a CD with your music on it. You will receive feedback and guidance throughout the recording process. You will hopefully also learn more about your own playing as well as the interaction between the different instruments you use, and the impact they have on the sound.
I will help you throughout the whole process – whether you record here or at home – so that we get the best result from working together.
I have long-term experience in production, and am respected for my opinion as well as my patience. Have a look under discography for band references.
Don't cut corners when it comes to your music. Bad production is a waste of good money and more importantly good music. Remember, you're only as good as your last album!
Contact me
Send an email about your ideas for recording and mixing and i will send a offer, and we talk.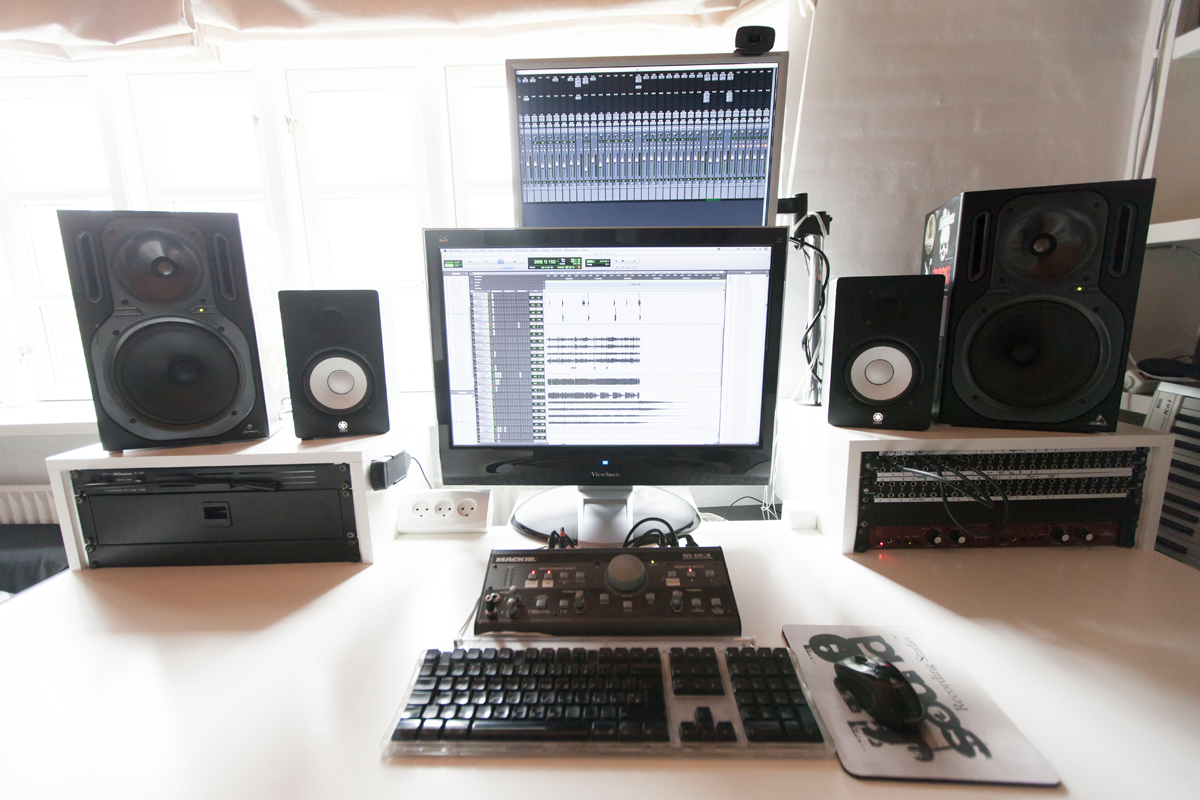 My background
MY NAME IS jacob Olsen
I set up JBO Sound in 2008 while working freelance for the producer Tue Madsen at Antfarm Studios. When I'm not in the studio I am the live-sound technician for the Danish metal band Hatesphere, as well as numerous other bands and festivals.
My mission is to use my producing experience to help both new and established bands to find their voice within the music industry.
Years of experience recording, mixing and working with live sound have allowed me to develop the experience necessary to make a difference to your music.
It is important to me that you, as a client, understand the full process of having an album produced. I aim to make my products and prices transparent so you know exactly what you are paying for, with no nasty surprises.